We had a high range visit from the shanghai health department to our Euroeyes clinic in Hamburg on Apr.21st. 
Dr. Joern S. Joergensen CEO and Medical Director of EuroEyes introdudes them to the clinic, to the state-of-the-art technology and to the highest German safety and quality standards (proven by the  TÜV SÜD certification).
The delegation was impressed by the EuroEyes premium position and is delighted that the same premium quality is now available to patients in Shanghai - as the need for myopia treatment is very high in China
They exchanged warm regards with Dr. Joergensen and PD Dr. Lerche and send their best wishes for a successfull start in Shanghai.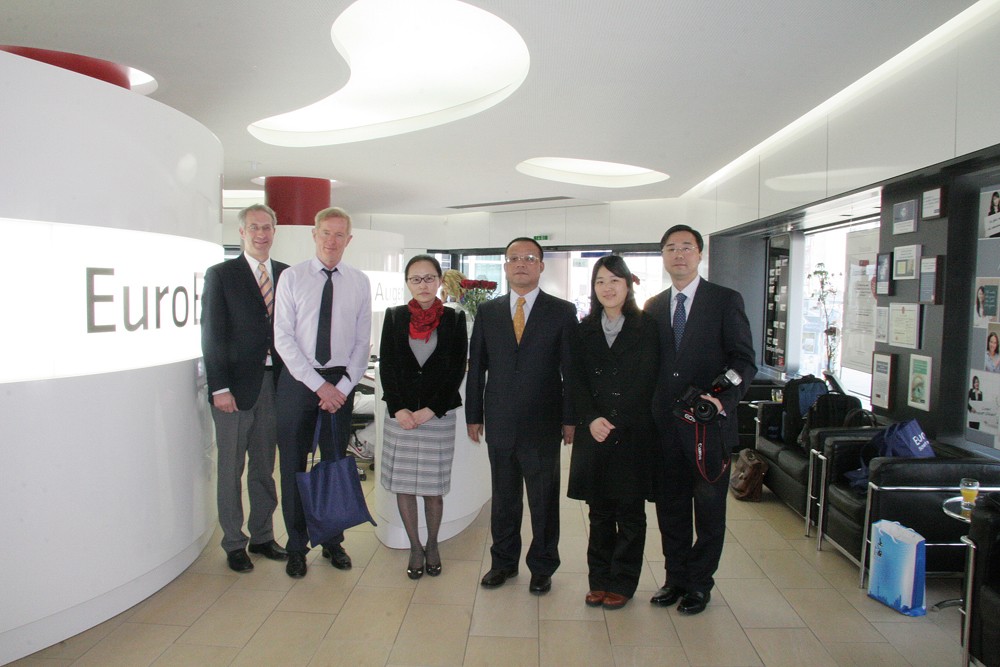 From left to right 
PC Dr. R-C. Lerche, Vice Medical Director of EuroEyes Group
Dr. Joern S. Joergensen, CEO & Medical Director of EuroEyes Group
Gao Qiuyun, Deputy Director, Division of Medical Service Regulation, Shanghai Municipal Health Bureau
Xu Tianqiang, Director, Health Supversion Institute, Shanghai Municipal Health Bureau
Zhao Rong, Section Chief, Division of International Cooperation, Shanghai Municipal Health Bureau
Qin Jing, President Assistant and Director, Division of Medical Affairs, Zhongshan Hospital Affiliated with Fudan University
Share this article