EELASIK TREATMENT STEPS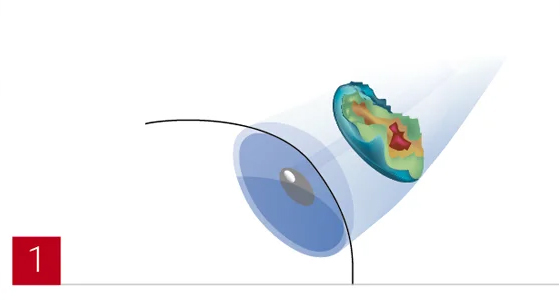 Pre-treatment examination – Wavefront analysis:
Wavefront technology guides the laser to treat the refractive error in up to 1250 different points of vision. Wavefront analysis creates a visual map of the precise refractive power for every measured point – the "fingerprint of vision". EuroEyes applies this technology to the laser vision correction creating a vision better than with glasses or contact lenses.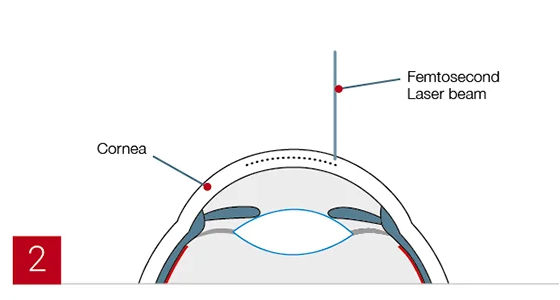 Femtosecond laser
The laser safely prepares the corneal lamella (flap) with optimal precision. The surgeon folds back the lap. The laser is adjusted individually for each eye and works tissue-sparing, high-precision and evenly.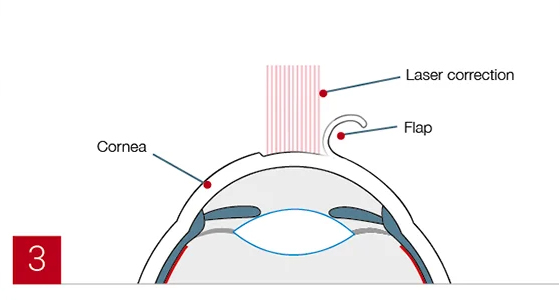 Wavefront-guided excimer laser
The excimer laser uses wavefront analysis to remodel the corneal surface in a customised manner. This removes irregularities in the corneal contour to optimise vision to levels better than glasses or contact lenses.
Replacing the lap
The lap is gently smoothed back onto the corneal surface. This acts to protect the treated area like a natural bandage. In a matter of hours the corneal has healed.